Reflection
___
Interactive application.
About the project
Concept
The University of Applied Sciences in Munich has been collecting internship reports to share experiences amongst students for several years.




Reflection, an interactive information graphic, makes the internship data accessible and emerging pattern visible over time. The application reflects about the possible correlation between the objective values of the labour situation and the subjective valuations of the internship.
The data about the labour situation, such as working hours or remuneration is visualised through static bars. The subjective valuations, well-being, satisfaction, learning success or preparation, are visualised as reflections, to provoke the question if there is a connection between the two values.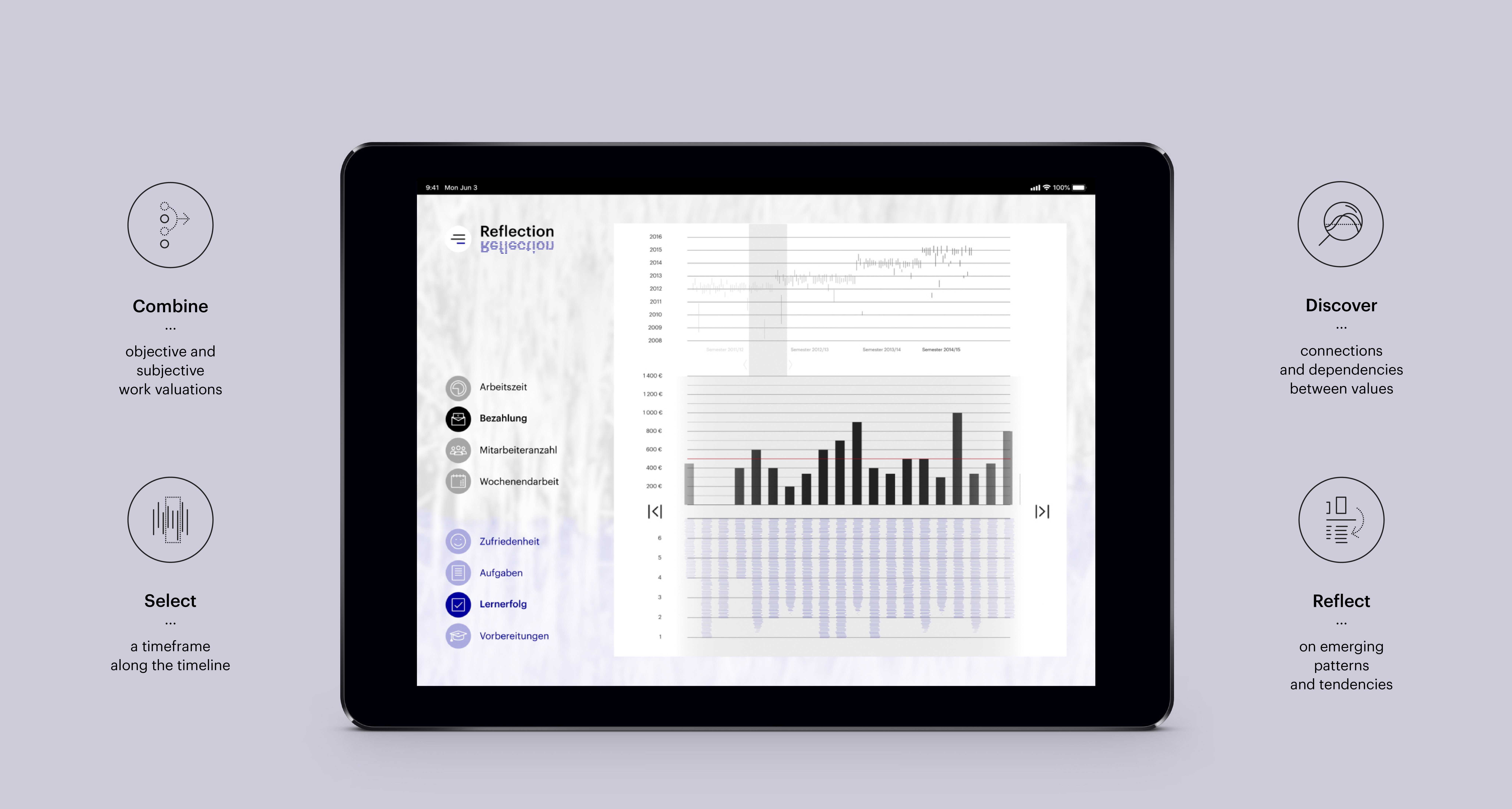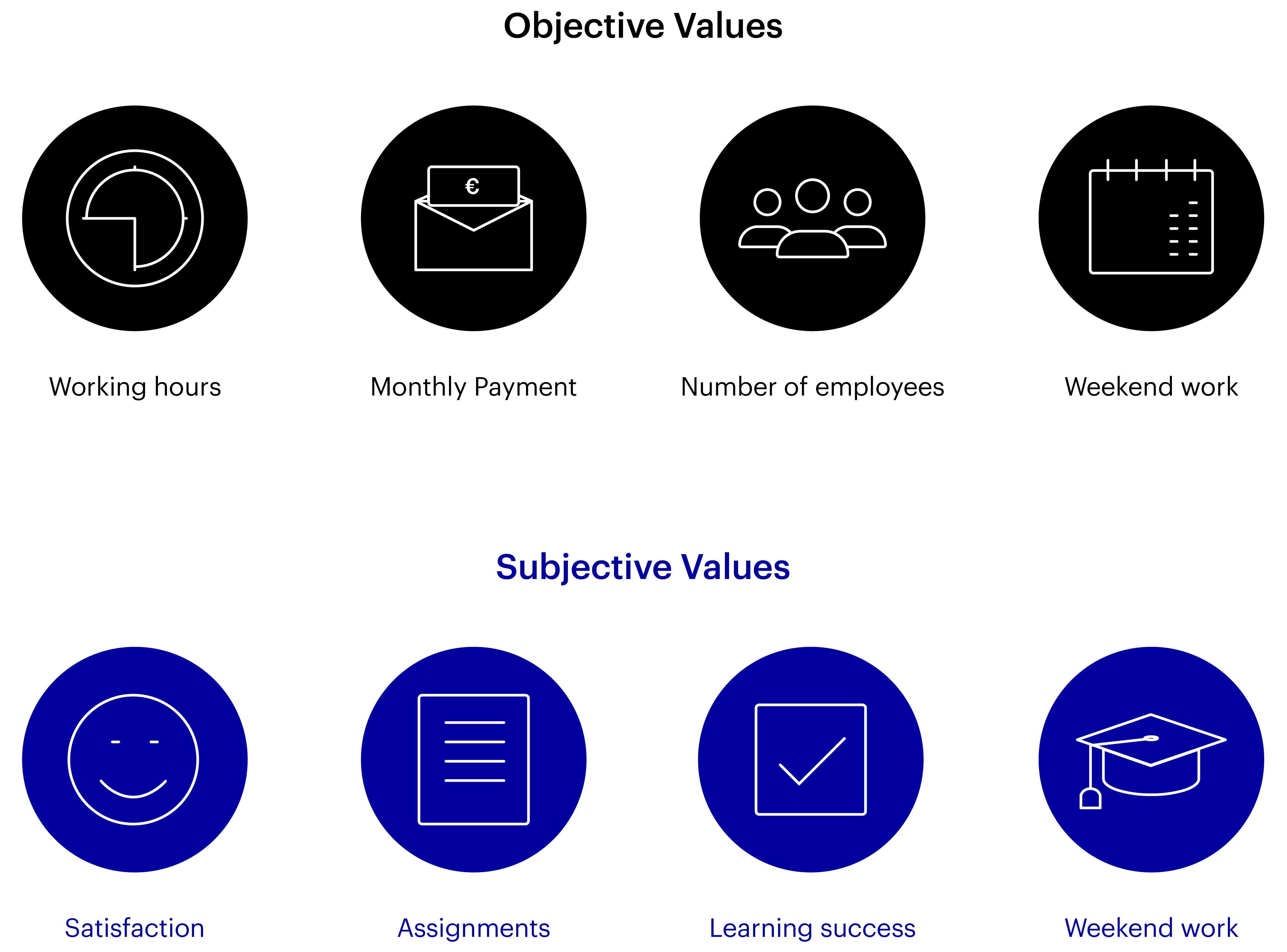 The Processing application is composed of three parts: The selection menu, the timeline and the animated data at the center. The selection menu is divided in two categories, the labor situation and the subjective evaluations. On the timeline all internships are indicated by its time and duration. The central graph shows the bars in relation to the selection of time and category.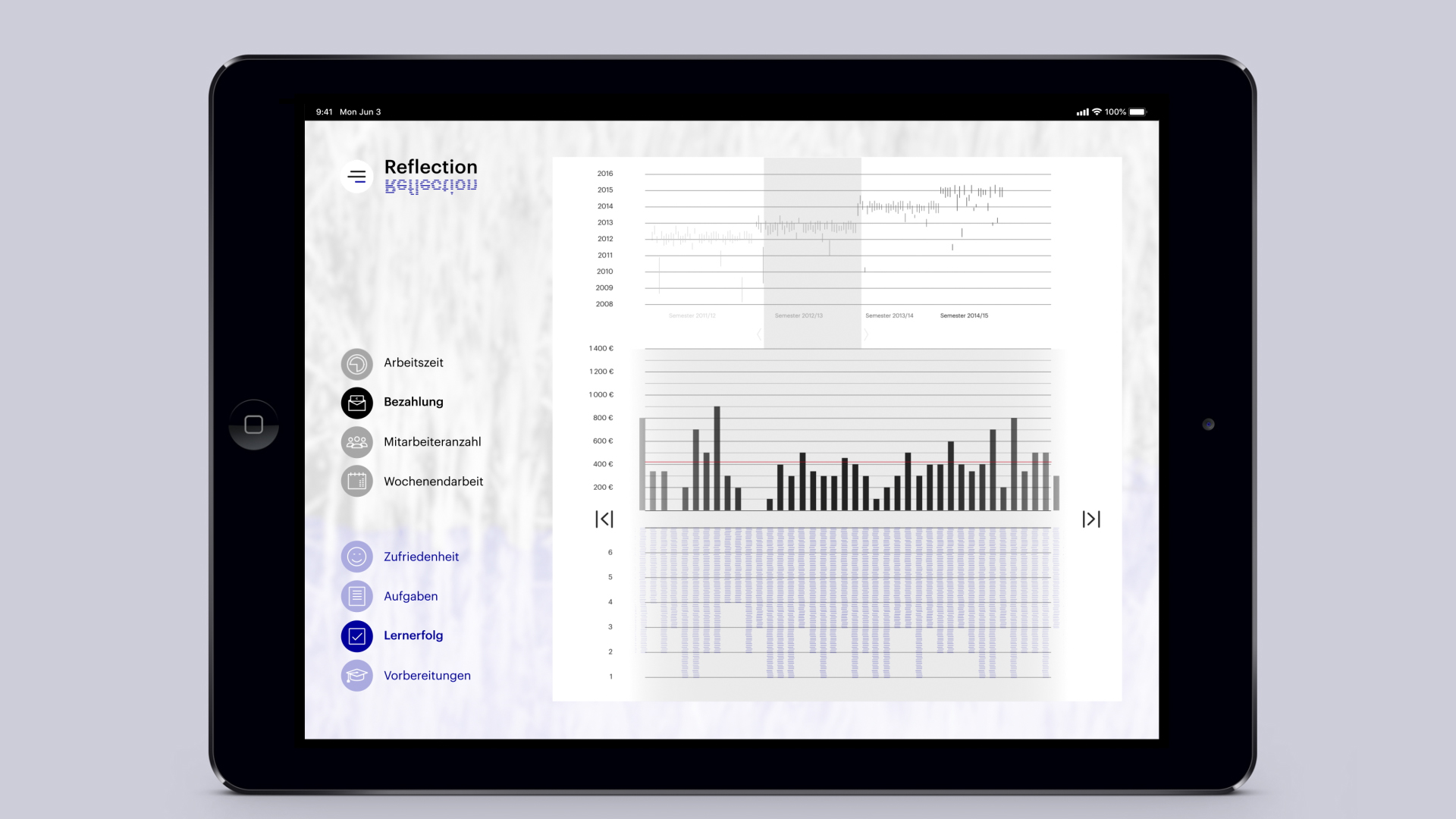 Application

Interactive Prototype
The interactive information graphic gives students and professors an overview on developments in the past and helps to recognise current and future tendencies.
University of Applied Science Munich

Software
Processing
Adobe XD
After Effects