Material Legacy
___
Interactive Installation

Future Scenario


As the true cost of our consumption lies in tomorrow, today's misuse and mismanagement lead to an exhausted and polluted planet in 2030.

Set in 2030, Material Legacy is a speculative project in which researchers cooperate with a deep learning algorithm to make the full lifecycle of products visible to consumers via augmented animations. A positive impact on our collective decisions is inspired through the immediate experience of long-term material intelligence. The visual information layer added to objects generates a desirable sustainable aesthetic, enabling people to encounter the true legacy of particular materials, promoting new ways of sustainable living.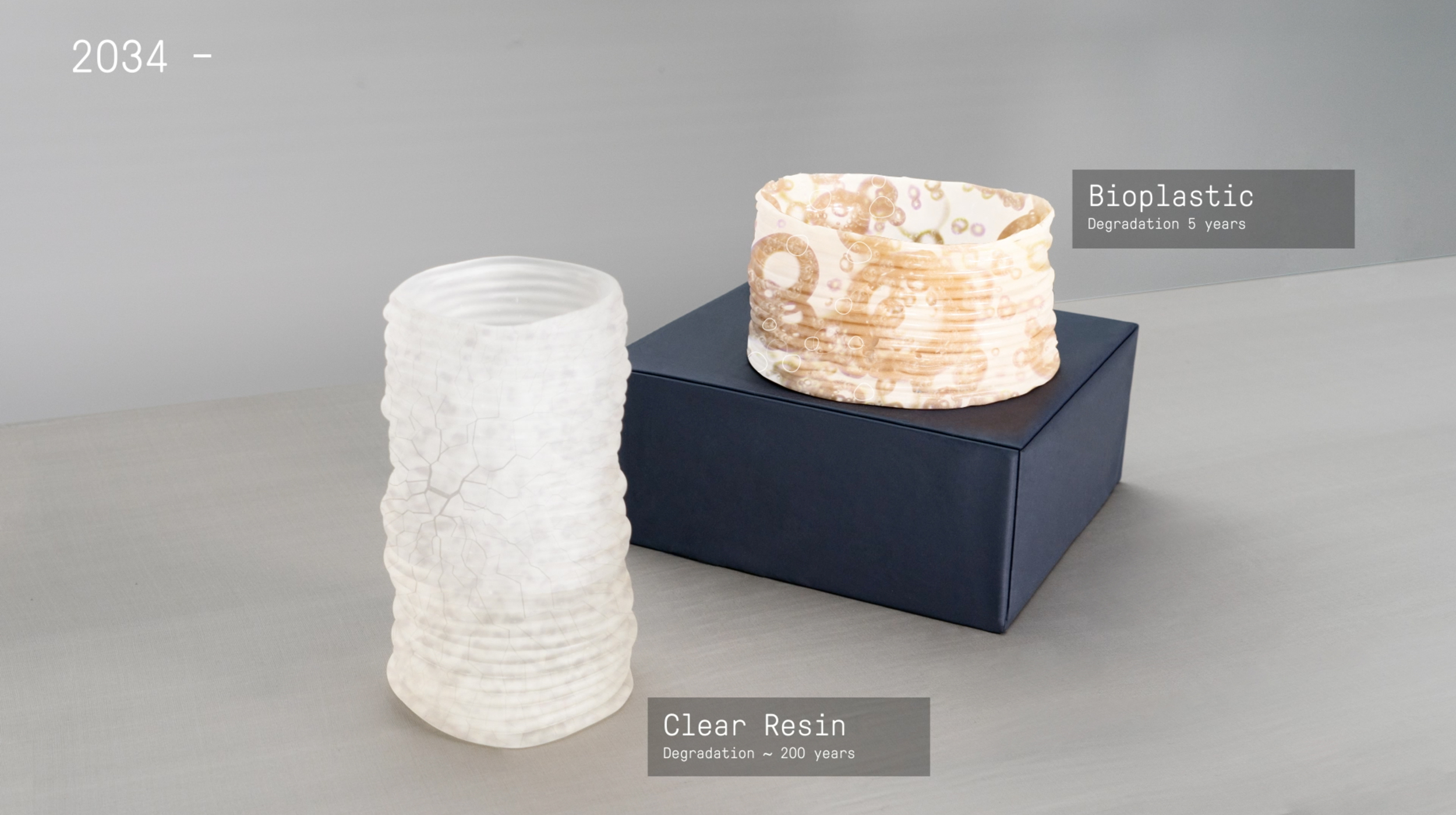 Royal College of Art Show 2019

Material Legacy draws attention to the actual capacities and potentials behind material lifetimes.

'One of the most significant aspects of material intelligence is that it can help us to make better choices about how we live on the planet.' –
Glenn Adamson
The interactive installation exposes the visitor to experience Material Legacy and therefore embrace them with long-term material intelligence. Similar pairs of objects, made from different materials underline the tremendous difference between material lifetime.
Interaction Concept


The interaction triggers a mapped projection of individual material stories through a computer vision application that detects the chosen objects of visitors.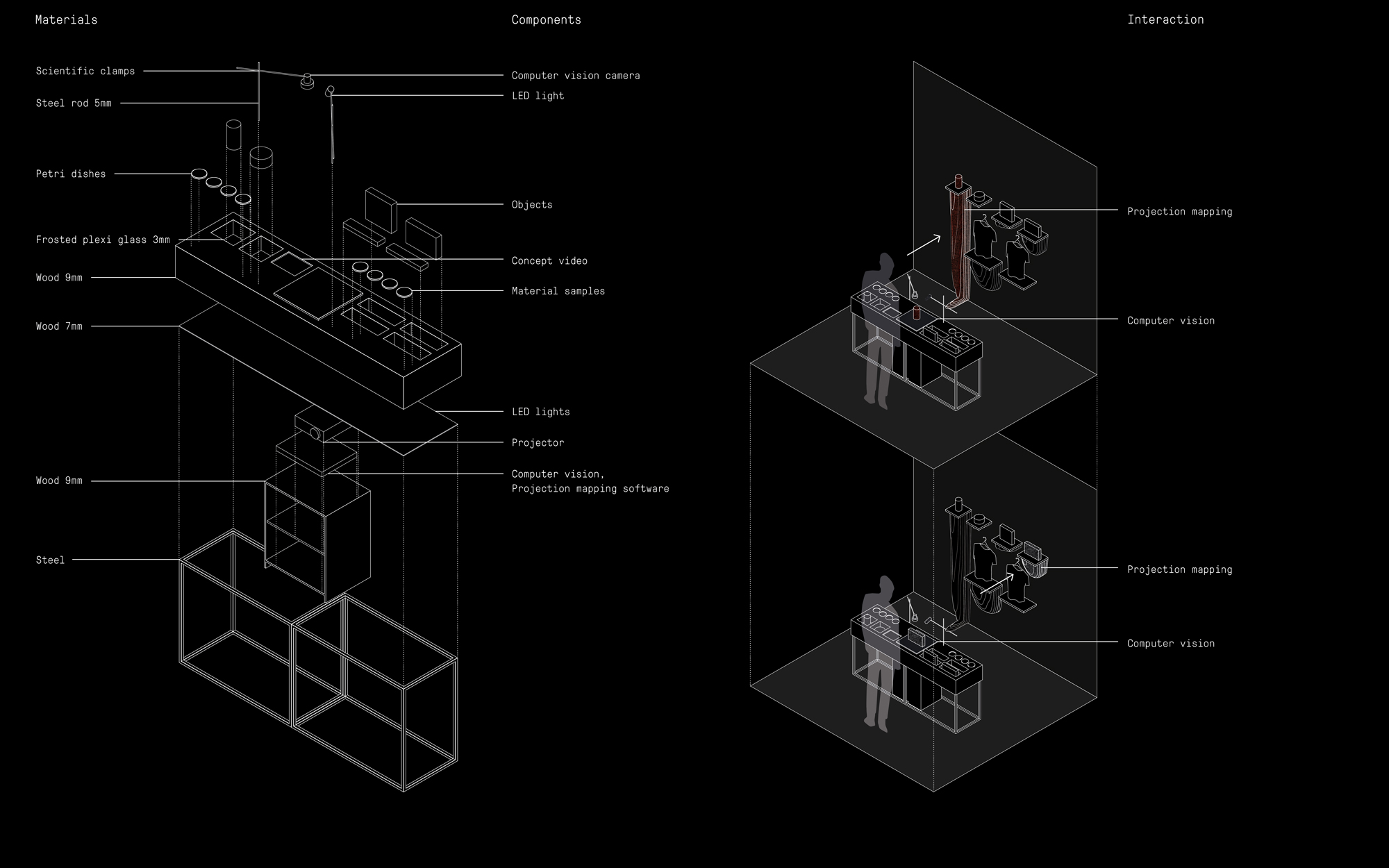 Material Stories
Microscopic Images
The visualisations of material stories are based on microscopic images and videos and animated through different forms of particle animations such as l-systems.

Material Stories
Particle Animations

Processing (Open CV in Processing)
Wekinator (Machine learning)
MadMapper (Projection mapping)
Cinema 4D, X-Particles
Rhinoceros
Adobe Illustrator
Adobe After Effects
Adobe Premiere Pro





Technical Support

Thomas Deacon


Cast

Ashley Zhang

Andrew Dhesi, Elisa Frenay, Annabella Randel, Felix Scholder, Petra Sohnius

Support

Special thanks to Open Cell London for providing their laboratory!